Bhutan Laws & Regulation
Special Travel Arrangements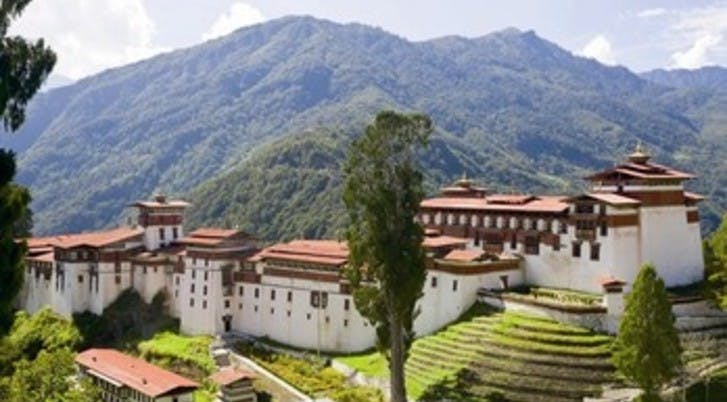 Tourism has been strictly limited in Bhutan so that traditional culture can be preserved and nurtured. The tourism industry in Bhutan is founded on the principle of sustainability, meaning that tourism must be environmentally and ecologically friendly, socially and culturally acceptable, and also economically viable.
For these reasons, tourists to the kingdom have been carefully monitored and the number of tourists visiting Bhutan is kept to an environmentally manageable level. Visitors may experience Bhutan only on all-inclusive Bhutan package tours for which a fixed daily tourist tariff is set by the Royal Government of Bhutan.

All Bhutan travels must be booked through licensed Bhutanese Tour Operators or Travel agents, which would arrange all the travel needs for the tourists for their trip to Bhutan including the Bhutanese tourist visa and booking flights to Bhutan on Drukair
Visitors from all nations (except India, Bangladesh, and the Maldives) must obtain a visa and spend a minimum of $200 per person, per day (low season) or $250 per person, per day (high season) toward accommodations and other travel expenses, $65 of which goes to the government.
You must travel through a registered Bhutanese tour operator. While the tourism department points out that visitors don't have to be accompanied by guides at all times, a great guide adds immeasurable depth to the experience.
The only flights into Bhutan used to be via the national carrier, Drukair (there are two entry points for tourists arriving by road). But Bhutan now has its first private airline, Tashi Air. These airlines offer direct flights from Bangkok, Delhi, Singapore, and other major cities in the area. Landing at Paro Airport is thrilling.
Sit on the left side of the plane for the best views of Mount Everest.)