Bhutan Stunning Scenery and History
Bhutan History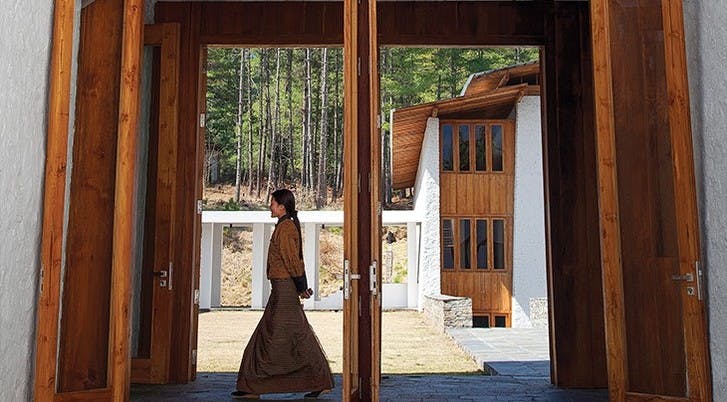 Mountains are blanketed with evergreen forests and dotted with Buddhist temples, valleys are sliced by glacial rivers and the piney air is delicious and clean. Bhutan's luxury hotels and lodges are divine, but it is the Bhutanese people that make trips to Bhutan so special – they are extremely quick to laugh, and they've even been ranked number one in the world for Gross National Happiness!
Located between large neighbors India and China, Bhutan preserves its unique identity of being the last remaining Buddhist Kingdom of the world. Resting high in Himalayas, this tiny land of mesmerizing monasteries and fortresses is an illustration of how to preserve environmental and cultural inheritance.
Bhutan Luxury Tour brings you the ultimate itineraries to explore this relatively untouched part of the world which retains its mysterious aura and surprises the visitors at every step.
As it transitions to democracy, Bhutan is modernizing slowly, taking immense care to preserve its environment and culture. This makes it a fascinating place to organize your "Unique" wedding ceremony, one of those last remaining deeply authentic corners of the world. You might be wondering, as I was:
Does "authentic" in this case include nice hotels? And what about the food, rumored to lean heavily toward yak cheese and spicy peppers? Not to mention the long drives and the altitude. Authenticity, I think we can all agree, has its limits. Bhutan, however, has made a concerted effort to focus its small but growing tourism industry on high-end, low-impact travel. This means you'll find lovely places to stay—and far more on the menu than yak products.